All you need to know about Safe and Easy Pet Transport Service in India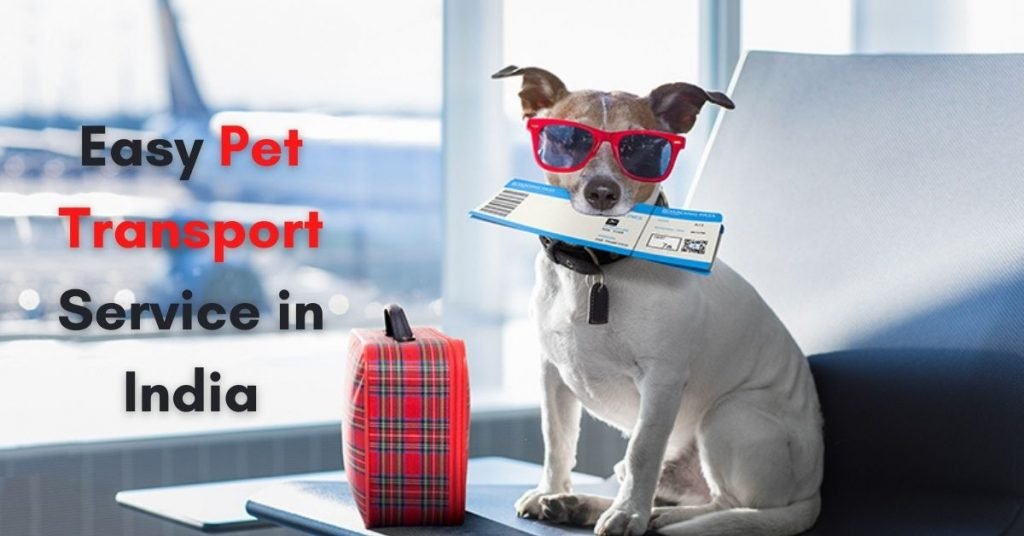 Whether you're moving to another country for personal or professional reasons, you'll need to make some special arrangements to get your pets there. It's hard to plan a move for a pet, so you need help and guidance when you move your pet to India. Safety, friendliness, special care, comfort, official paperwork, and formalities all play a role in Pet Transport Service in India.
Prerequisites for taking pets to India
If you move your pet to a new country, you'll need to fill out a lot of paperwork and follow many rules. The Securemove helps in fulfilling all legal documents and helps in taking pets to India easily are also rules for moving your pet to India:
There must be a "No Objection Certificate" (NOC) and a health certificate for the pet from an Indian official before the pet can enter. The certificate must be applied for by the pet's owner or someone who works for the owner or the person who works for the owner.
An official Rabies vaccination certificate that shows the microchip number, the validity of the vaccination, and the date the animal was vaccinated must be shown.
Vet Health Certificate: This is a form filled out by a certified veterinarian. It says that the pet doesn't have diseases like Rabies, Tuberculosis, Leptospirosis, or Leishmaniasis.
If you bring your dog to India for breeding or business, you can't do it.
People who have a short or tourist visa can't bring their pets with them.
A pet owner can move with their pet if they show that their stay in India is for work and that they are moving their home.
The pet being moved to India must be at least three months old to do so.
Unaccompanied pets like dogs and cats are not allowed to move to India until their owners move to India.
To get into the country, the pet owner needs to have an "E" Employment Visa or an "OCI." Proof that the owner is an Indian citizen coming back with his pet from an assignment outside of India.
If you want to move your dog or cat to India, the number of pets you can bring is 2. Reptiles, birds, and other pets need special permission from the Director-General of Foreign Trade to come into the country.
To enter the Indian Territory, the pet must be microchipped with a microchip with 15 digits and is not encrypted by ISO 11784/11785. If it doesn't meet ISO 11784/11785, the owner must bring their microchip scanner.
To bring pets to India for a short period (like a tourist visa) or change their ownership, people require a permit from the Indian Directorate General of Foreign Trade. For pets like dogs and cats that move into the Indian Territory because their owners change, they must be quarantined for 30 days in an official quarantine facility in the country where they came from.
There must be a rabies vaccine given to the cat or dog that will be moved between 30 days and a year before they are going to be boarding. To protect your dog or cat from diseases like Hepatitis, Parvovirus, Distemper, Parainfluenza, and Leptospirosis, they should be vaccinated against them.
Benefits of pet boarding service
Every pet owner has to face the reality of leaving their beloved pet behind, whether it's for a vacation or a business meeting out of town. It's your responsibility as a pet owner to ensure that your dog or cat is secure and comfortable while you are away.
A boarding facility is an excellent alternative to hiring a sitter or allowing your pet to stay with a family member or friend. Pet boarding is a kind of daycare for dogs and cats, except that you can leave your pet there overnight or for a more extended period. Many pet owners prefer to leave their pets in the care of a boarding facility because of its many advantages:
Socialization with pets and people
If your pet enjoys being among other animals and humans, pet boarding facility is a fantastic choice. Cage-free time is expected at daycare facilities, which is excellent for pets needing increased physical activity and socialization. Additionally, socializing with other pets might be beneficial to your pet's health in the long run.
You want to provide your pet with as many happy experiences as possible, even when you're away. The staff at the pet boarding facility will take care of this. Every day, they will take care of the dogs and make sure they are comfortable. Anxiety is avoided by making them feel at ease.
Possibilities for physical activity
If your dog or cat is staying in a boarding facility, they'll be able to run around and play in the fields. It's one of the best perks of boarding your dog or cat. It allows your pets to interact with other animals in a safe environment. Single-room accommodations are available at other facilities for pets that require more peace while adjusting to their new surroundings.
Professional supervised working conditions.
Your dog or cat is safe and secure in their room while being boarded. Staff and pet owners are the only ones allowed to enter the premises. Your pet will be able to relax and sleep well due to this arrangement. Injuries can be reduced, and the dog or cat won't feel threatened.
In addition, the staff at pet boarding services in Delhi ncr is trained in training or behavior specializations, and they are prepared to handle your pet's specific requirements and personalities.
Steps for Choosing the Best Pet Transport Company
When it comes to exporting animals, it's essential to find a company you can trust. There's no need to look any farther when it comes to pet Transport Service in Delhi. When it comes to relocating your pet, pet Transport Service here to help you out.
Communication
Instead of seeing their animals as pets, many individuals viewed them as family members. Choosing a moving company with open lines of contact with you is crucial. When taking ground transportation, ensure that the driver can handle any animal. The transporter should tell you everything you need to know about your pets.You have the right to request that a video or photo be taken while your pet is being transported.
Pet Stretching
Make sure your movers allow you to take a break to stretch and go to the toilet before you get in the car. There's no reason to stress if your final destination is only a short distance away. Stretching and restroom breaks are essential if the journey is long.Dog shipping services should provide all the services your dog need.
Water and Food
A pet Transport Service in Delhi with a strategy to provide food and water to your pet along the route is a good choice. Water and food are necessities for the survival of all pets. Make a schedule for providing water and food to your pet regularly if you choose. While your pet is being relocated, use these tips to help you keep healthy and happy.
The cage's specifications
If your pet enjoys being in a cage, you can request one. This will ensure that your pet is happy and well. They'll be able to handle your pet with ease now that they have this information.However, if your pets can travel without cages, you can skip this step. Keep cleaning your pet's cage to the shipping service you use. While they're on the road, they should have a separate place for your pet.
People can take their pets on their own or together.
There are also variations in pet transportation services. To travel your dogs, you can select between private and shared services. Using a personal business to transport your pet will cost more. If you share services like this with other animals, it is less expensive to ride with your pet.
Shared transportation services can be used if your pet can get along with other animals. If your pet is a bit unruly, the best alternative for you is to use private transportation services.
Pet Transportation Services: How to Pick the Best Ones
Traveling with a dog or cat is a common pastime for many individuals, especially those who own pets. The majority of states require dog owners who plan to relocate their pets to get their pets tested for diseases like rabies before they are allowed to leave the country. Pets may be moved with ease, thanks to the availability of pet transportation services. People should look for a pet transportation service that can satisfy their pet's demands, as some businesses offer ground transportation while others provide air transport. There are various pet Transport Service in gurgaon available, so pet owners should take their time to find one that will ensure the safety and well-being of their pets while in transit. Here are some ideas to help you find the best movers for your pets.
Check Reviews:
Before enlisting the services of a pet transportation provider, pet owners should research how other customers view that service. Customers who have used pet transportation services in the past have made this possible. It will help if you are looking for moving firms specializing in moving pets that have received excellent marks from customers who have used their services in the past. If you're looking for a reliable pet transportation service, don't be afraid to ask friends and family members who have used similar services for advice.
The expertise of Veterinary Surgeons:
Before hiring a firm to transport your pet, it is essential to inquire about the organization's vets. As part of the pre-move preparations, the veterinarians will advise pet owners on the medical needs of their dogs. Owners should inquire about the service's coverage area before entrusting their pets to a moving company. The best pet movers should be able to move pets from all around the world.
Extensive business knowledge:
Consider the company's experience while looking for a pet transportation service. If you're looking to move your pet, you should look for a company like securemove that has been in operation for a long time and has a stable basis. Businesses that have been around for a long time should be given preference over those just getting started. The cost of hiring a pet transport service should also be considered. Airline and ground transportation costs for pets vary depending on their care while in transit. Owners of pets are recommended to evaluate the prices of various transport companies and choose the one that provides the best service at the most affordable price.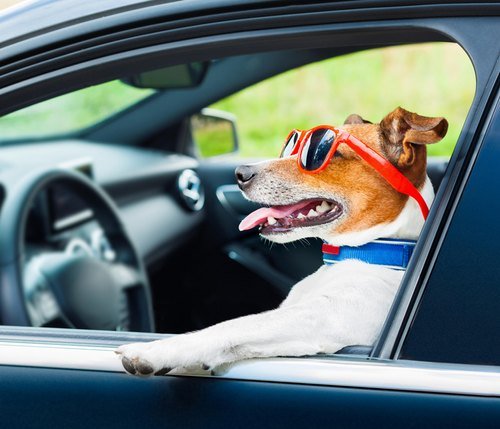 The Advantages of Hiring Professionals for Pet Relocation service
Only the best will do for their beloved pets while their guardians. While traveling, they want to ensure that their pets receive the best possible care. Professional pet transport service in Noida is the most excellent way to ensure the safety and well-being of your pets when you're away from home for an extended period. Trustworthy firms employ experienced pet handlers to ensure that your pets receive the best possible care while in their care.In this post, we'll discuss the advantages of relocating your pet.
Extensive Work Background
For the safety of your pets, pet transport businesses only use trained handlers. To ensure that your loved ones are in excellent hands, reliable companies require their handlers to complete background checks and drug testing. Most crucial, they choose handlers who have previous knowledge of pets and have a genuine affection for them. Pet-loving handlers will go out of their way to ensure your pet is as comfortable as possible.
Licensed
A licensed and insured pet transportation business like the secure move is a good choice. Pet transport providers must follow animal welfare requirements, so you can rest assured that your beloved pets are safe when they travel with you. It would help if you verified that they have all the necessary papers to back up their claims.
Hassle-Free Transport
Carpooling with your pets is stressful for both you and your dogs. This is especially true if you're on a plane ride. There are other things to think about, such as food and drink, toys, a bag, and online tickets, to name just a few. Pet owners who have never taken their animals on a road trip or a plane ride face additional challenges. They may run into issues and be unsure how to deal with them. They may even need further assistance, such as asking a friend or family member to join them on the trip so that the pet can be cared for and the driver isn't distracted. Hiring a reputable pet transport service in Noida will cover all the inconveniences associated with moving pets. All you need to do is get your pets vaccinated and submit the proper paperwork to the transport operator. In the end, the handler is responsible for everything else.
Shipping Dogs via Ground Transportation Services
Even if you don't need them, you should always have the following two forms of identification with you when shipping your dog:
A signed certificate of rabies vaccination
It is recommended that a professional veterinarian issue an original health certificate at least 30 days before the trip.
Microchipping your pets aren't required for ground travel, but we always recommend it. In the event of an accident, you'll be able to identify your pet using this information quickly.
Containers for Travel
You must ensure that your dog is transported in a kennel of the highest quality while using Dog Transport Service in Delhi Ncr to Kolkata. It's also important to check if your pet shipper provides a travel container. As an alternative, you can inquire with your pet shipping service about the availability of high-quality crates.
Weather Restrictions
If you're taking a road trip, it's usually a good idea to check the weather before setting out. When using a pet transportation service, you can always speak to the securemove at any moment.
Boarding
The driver will arrive at your location, board the pet, and proceed. A proper health certificate and proof of rabies vaccination are always a good idea while traveling abroad for any reason. Puppies, of course, are given additional attention. Most companies cannot ship puppies younger than six weeks of age.
Multiple dogs can often be carried in a group or a particular vehicle when owned by one breeder. Of course, this is dependent on the personal finances and tastes of each individual. A dog's favorite toy or other personal property can be sent along with an individual on a trip to make the dog feel more at ease.
Keeping your pet happy and healthy can be accomplished with regular walks, which can also help alleviate stress. The length of the trip is frequently a factor in the number of these walks and the size of the journey. Every four hours, a dog should be taken for a walk. This can also be tailored to your specific needs.
The interiors of vehicles are large and comfortable, thanks in part to climate control. For your dog or puppy's comfort, the bedding is soft and pleasant. There are options for periodic photo delivery to ensure your safety throughout the journey. They are frequently trained to cope with particular conditions like blindness, mobility challenges, and nervousness.
Ways of Dog Transport Service in Delhi ncr to Hyderabad
It's essential to know your options while figuring out how to move a dog from Delhi ncr to Hyderabad. There are three main ways of Dog Transport Service in Delhi ncr to Hyderabad:
Airlines can ship pets domestically or internationally.
Domestic pet ground transportation is provided by railroads.
Taking your dog in your car, whether it's your own or a cab, is yet another option.
It's also possible to hire a pet transport service or learn how to do it on your own, depending on your preference.
Traveling via Air
There are a slew of formalities and procedures to follow when flying commercially. When taking your pet abroad, you'll need a pet visa, microchips, medical documents, and certificates. Dog boarding facilities may also be required if you are not traveling with your pet, and quarantine periods may apply depending on the destination.
Even if domestic travel is much easier, it is still necessary to follow the proper procedures. Ensure extensive research on the top airlines for shipping pets from your area and familiarize yourself with all of the airline's required documentation before beginning this process.
Even if you've never flown with your dog before, it's a good idea to let an experienced pet transportation business handle the logistics for you so that you can focus on your pet's comfort.
Ground Travel
If flying is too much of a hassle, you can alternatively carry your pet by train or car.Dogs can ride by train in India because of special arrangements made by the railways. As long as a two-berth or four-berth compartment is reserved and the appropriate fees are paid, passengers can travel with their pets in AC First Class or First Class compartments. It's better to keep your dog close by and stress-free so that other passengers don't have to deal with it on a trip like this.
Driving with your dog is an option, as well. To ease your dog into the process of traveling in a car for the first time, give them a few short "car rides." This will allow you to spot any potential issues, such as motion sickness or a phobia of cars before the trip begins. Dogs, on the whole, enjoy automobile rides.
Secure movers offers Car transportation services on the ground in India for dogs. Additionally, if your puppy does not suffer from motion sickness and the road trip isn't too long and arduous, this could be an ideal choice for transporting your pet.
Helpful hints of Dog Transport Service
Do you know of any pet relocation services? Do you intend to relocate from Delhi to another city with your pet? Even moving an animal across cities isn't an enjoyable chore. When you need to move your pet from one location to another, you must take extra precautions. Dogs and cats, for example, might be challenging to transfer when you need to relocate to a new county or city.
By choosing experienced Dog Transport Service in Delhi ncr to Guwahati, you can make the process of moving your pet from Delhi ncr to Guwahati much more accessible. The best thing you can do for your pet is choosing a professional and trustworthy pet moving service. Numerous logistics and transportation firms specialize in both local and international pet relocation services.
Before You Go
Regardless of how you want to transport your pet, here are some helpful hints:
Even though airlines require medical documentation before a pet flies, it is a good practice to verify your pet is medically fit to travel regardless of whether or not airlines require it. The best way to stay healthy when traveling is to get the appropriate vaccinations and complete a physical examination.
Bring along their favorite toys, medication, water and food bowls, collars and leashes, etc.
Plan your dog's meals and bathroom breaks as close to your dog's regular schedule as feasible while considering your travel plans. If your dog is prone to vehicle sickness, talk to your veterinarian about the best way to arrange meals and any necessary medicines.
It's essential to make sure your dog isn't terrified of being in a crate before you put him in one. As soon as possible, begin crate training your dog to make the transition as stress-free as possible.
Verify that all of your pet's identification items are current. You can use this as a preventive measure in case something goes wrong.
Find out about the rules and regulations that apply to your pet's voyage and the new location.
To avoid unnecessary risk, it may be better to postpone the trip if the dog in question has a history of injury or health issues. Depending on your situation, Dog Transport Service in Delhi ncr to Guwahati might provide you with specific advice.
Ready for the challenges when transporting your dog
What happens when you ship a dog?
Pet shipping businesses typically pick up the pets from their owners and deliver them to the company the day before the journey. After that, they'll head to the veterinarian for a checkup and any necessary paperwork.Secure move faces every challenge and transports your dog safely.
It is the responsibility of every Dog Transport Service in delhi ncr to Bangalore to ensure the safety of the people who own their pets during the journey. Every four to five hours, the dog shippers take the pups for a stroll to ensure their safety.
Stay ready for the challenges.
Even if you know what it takes to cross a city, most dogs have only gone as far as their daily walks allow them to. Your dog will be stressed, and bewildered is almost a given when undergoing this procedure. Be patient with your dog; they are going through a lot right now. They will benefit from learning to trust and enjoy this rather than be fearful of it.
It will be easier for you if your dog is healthy and enjoys trying new things. Dogs with health issues or separation anxiety may be unable to accompany you on this journey, but if this is your first time traveling with your dog, you'll need to be more kind.
It would help if you remembered that this is something many dogs have done before, and they did it well. At the end of this lengthy voyage, when your dog is safe and sound in a new location, it will all have been worth it.
It's time to figure out what to feed your new puppy when they get to your home now that you know how to get them there.
It's time to get your new home ready for your dog now that you know how to relocate him! In this article, we'll show you how to get your house in tip-top shape for your new canine companion.
Read Also: